SPACELAWYER.org
Teaching and training resources in space law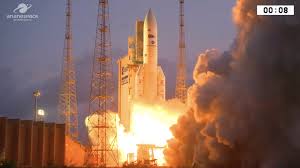 Students and trainees: Click here to continue to site resources.
Other visitors are encouraged to consult the UN, ESA/ECSL & IAF/IISL collections.
Site provided by Dr K.J. Madders for educational purposes. Copyright reserved on self-generated site content. Image credit: ESA, Arianespace. No cookies are employed on this site; all statistics collected are from anonymous data.